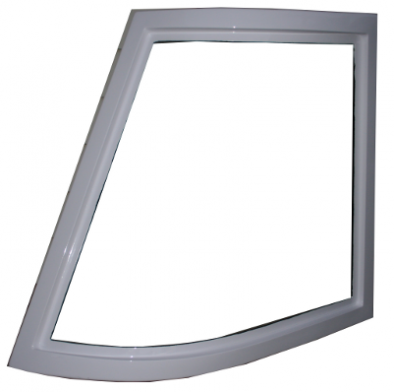 Fiberglass Replacement Curved Boat Window Frames
The curved frames fit various Hatteras models with corner boat windshields. However, custom curved frames can be fabricated for other boats as well.
Because we're all about making low maintenance products, we installed laminated safety glass in these frames. This requires a lot of craftsmanship to get it just right. But since there's been a demand on placing plexiglass in these frames as well, we now offer both options.