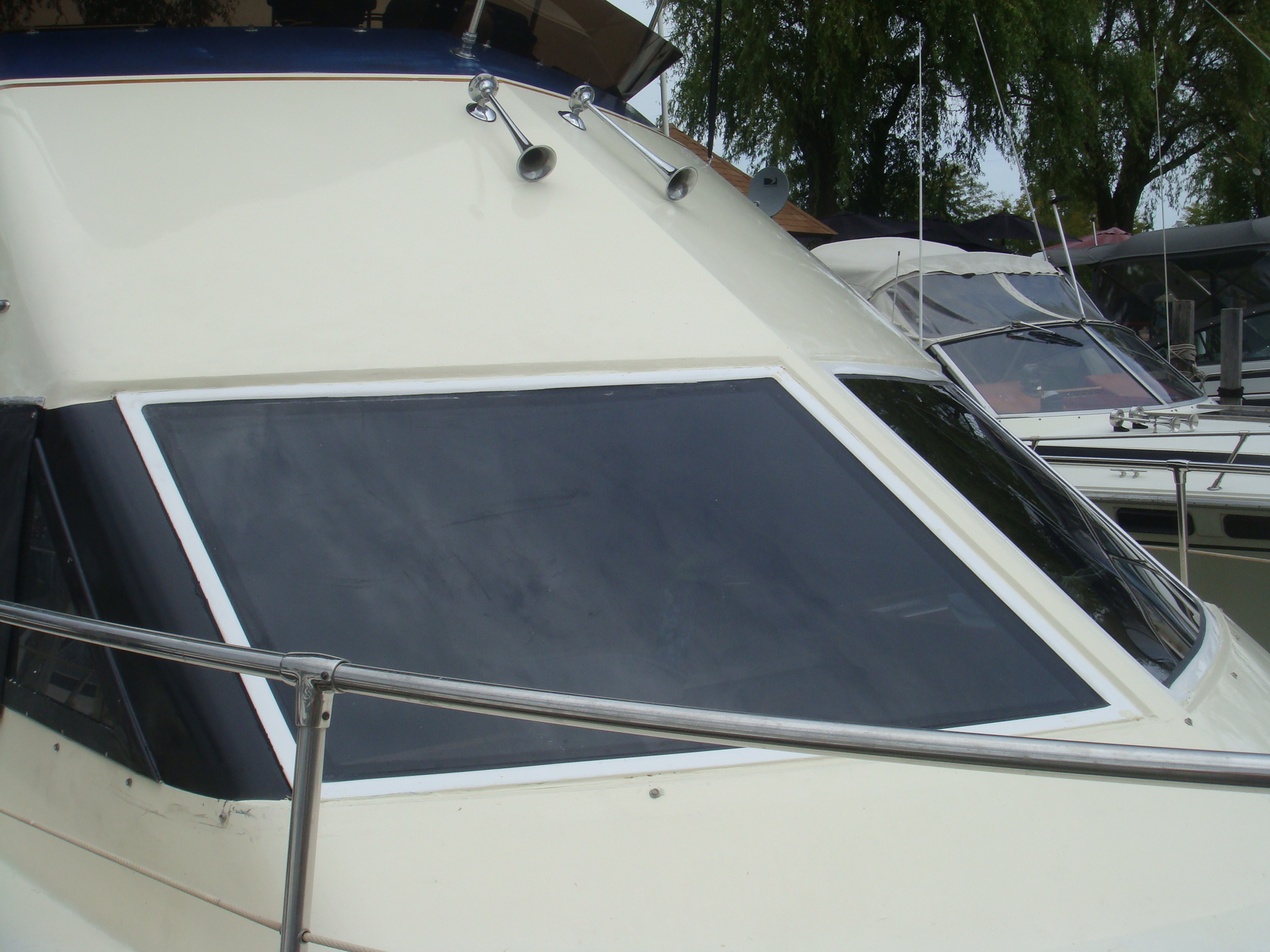 Curved Glass Boat Windshields
This 1974 model Hatteras recently had the boat windshields replaced with our fiberglass replacement boat window frames and glass.   The original boat windshields were made from aluminum frames and plexi-glass, due to the curve of the windshield.  The windows were leaking and the plexi-glass was aged with visible crazing.
Our ability to bend glass allowed us to replace the windshields with custom curved glass made from laminated safety glass.  In this particular application, the customer selected tinted glass.
This customer reports:
"Windows are great, no leaks."