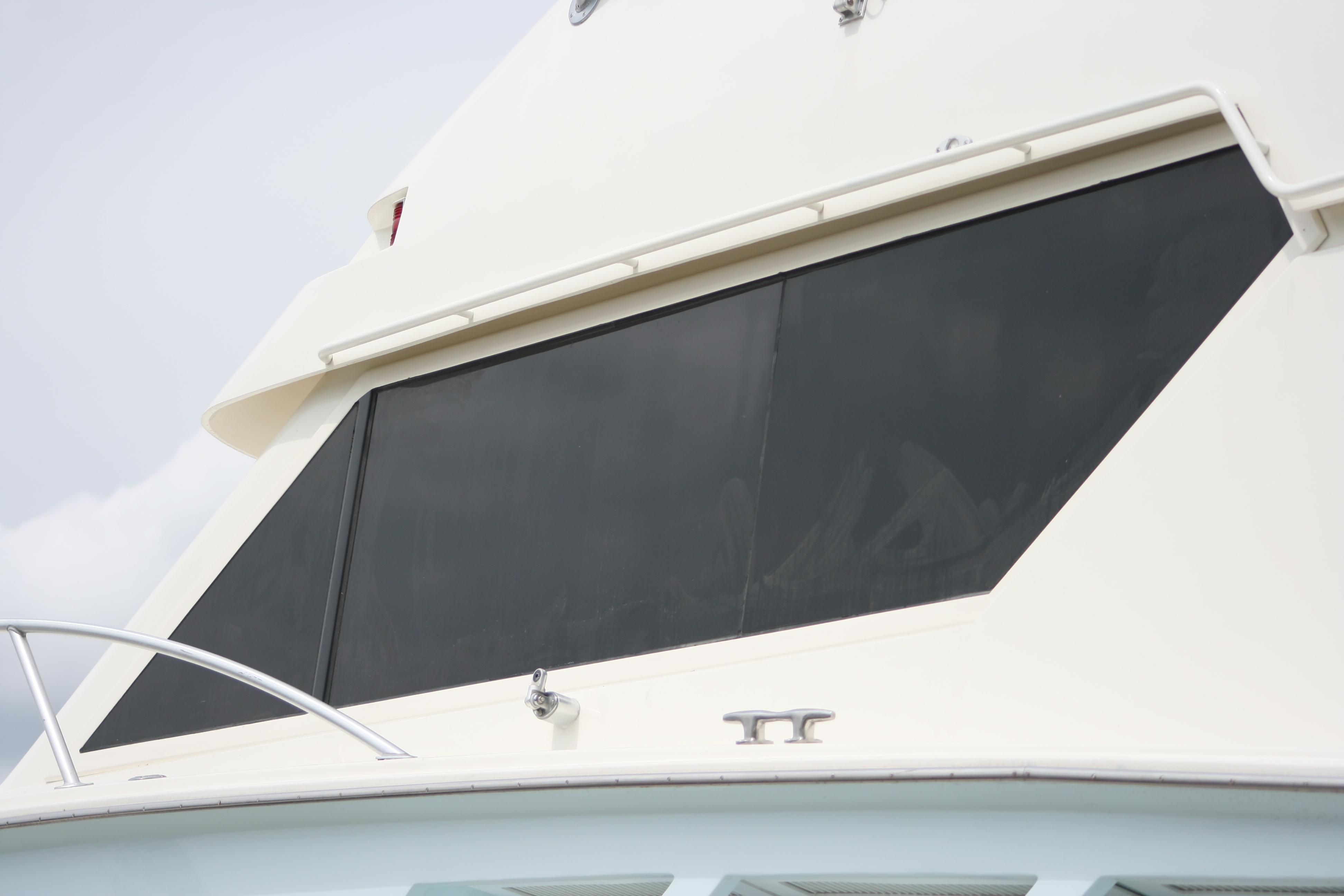 Replacement Boat Windows
This 1991 Hatteras was suffering from leaky boat windows.  The aluminum frames were corroding therefore contributing to water leaks to the interior of the boat. These leaking boat windows eventually caused water damage to the interior wood. To prevent further boat damage, the owner made the decision to fix the problem once and for all.
So, after 20 years of good service, the time had come to replace the old aluminum boat windows. We removed the aluminum frames, windows and sliding boat windows.  They were replaced with fiberglass replacement boat windows.  Because the front boat windshield had been fiberglassed in, only the side and rear bulkhead windows were replaced. As you can see in the pictures, the owner changed the color of the frames from black to the same color of the boat. The frames were painted and fixed  glass was mounted according to the owner's specifications of paint color and glass tint.
The owner also requested customization of the side boat windows to produce the appearance of one continuous piece of glass. Where the forward and aft salon windows were once separate windows, the glass now butts together with 1/2″ blind caulk joint in the center.  This technique updated the look of the boat windows and the overall boat. Although this technique required some extra work and expertise, our boat window specialists tackled the job like nobody's business!  As you can see, the result was outstanding.
This Hatteras yacht is now on its way to the Bahamas for a fishing tournament.  We wish them the best of luck!