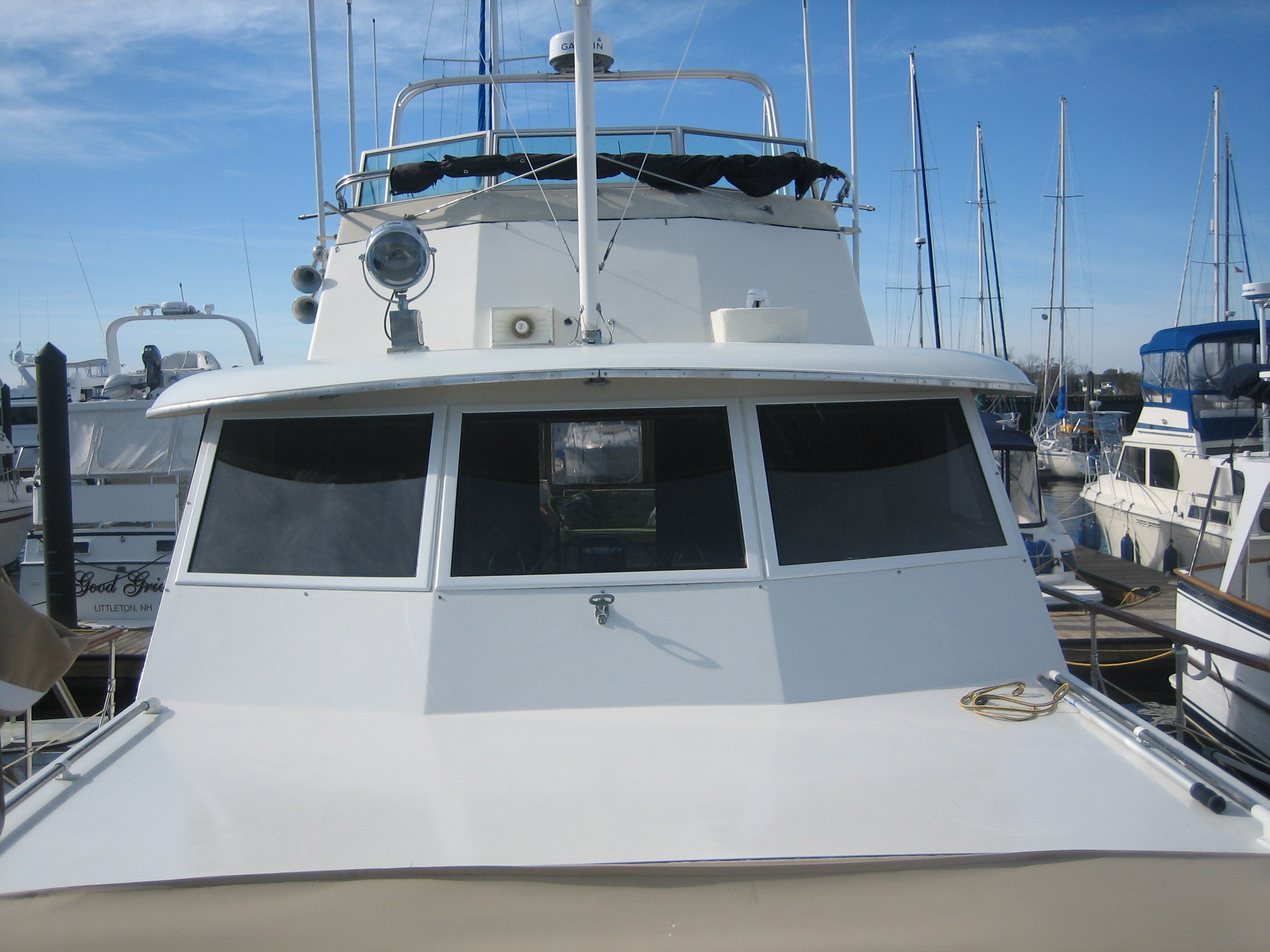 A Hatteras Motor Yacht has an updated look with corrosion free fiberglass replacement boat windows. These boat windows were installed by the owner with the help of our "How to Install" video series .
The windows that were replaced in this phase of restoration included:
Front Boat Windshields
Pilot House Windows
Galley Windows
As you can see in these pictures, the paint line from the previous aluminum windows is not visible.  Although this boat is slated for a paint job, if a boat's paint is in good condition, there is no need to paint the boat after installing Lookout Boat Window Frames.  We design our frames to make your installation as simple and cost effective as possible.