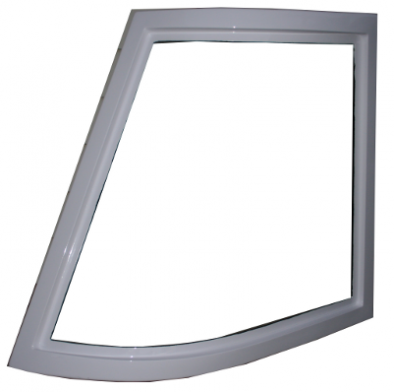 Curved Boat Window Frames
Some boat models, have rounded corners on which the boat windshields are mounted.  Replacing the old frames with aluminum frames will work, but over time, you're right where you started- corroded, leaky boat windowshields.
Here is the solution! A wrap around replacement, all fiberglass boat window frame.  This frame retains the character of the boat while providing a permanent solution to prevent future corrosion.