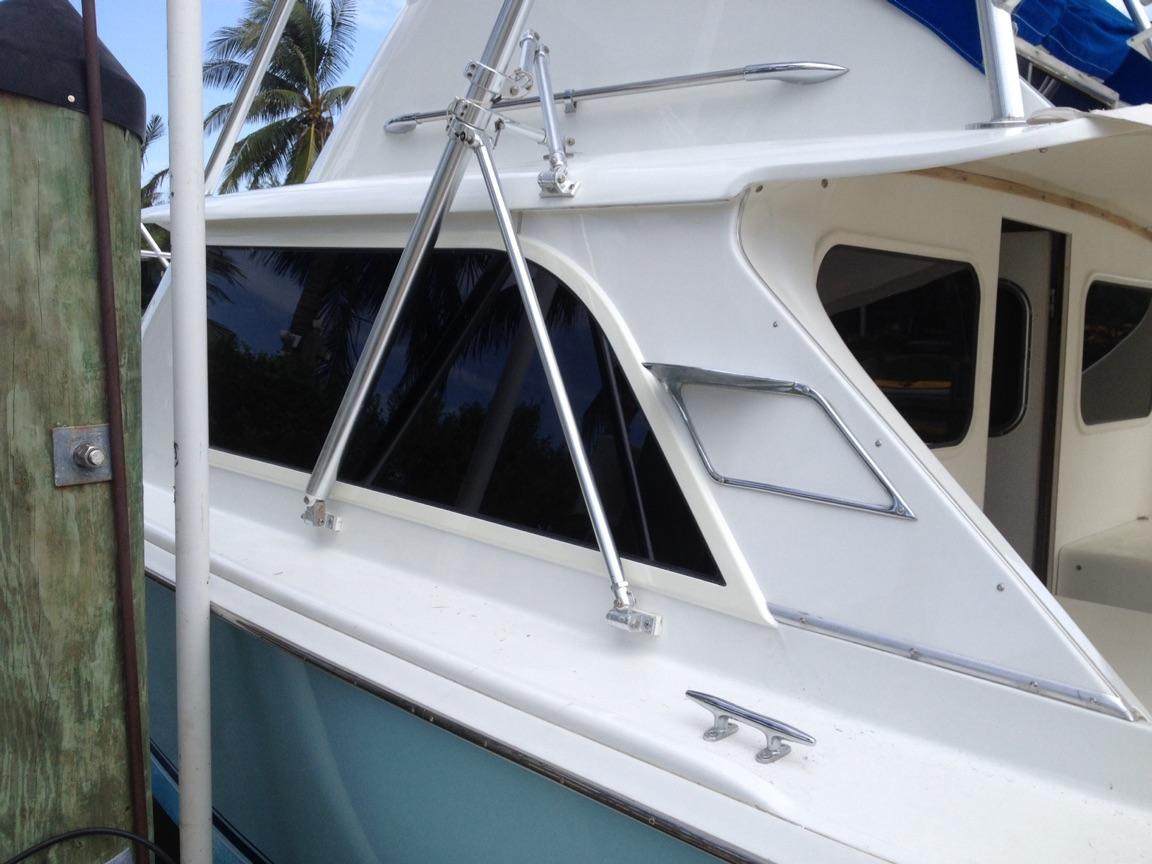 New Bertram Windows
This owner of this 31′ Bertram ordered bulkhead boat windows from us a few years ago, which you can see in the picture. The side Bertram windows were fine and the customer was in no rush to replace the side windows. Not until last summer when the Bertram was under routine maintenance and the glass on a side window cracked! A little advice: do not use glass windows as a foot hold for balance when cleaning your boat! Yes, that is what happened!
Fortunately for the guy washing the boat, the owner is a super nice guy! The owner decided it was time to take the plunge and replace the side windows, so he contacted us. Here are the pictures the customer sent to us after he had them installed. He reports "they fit like a glove"!
We were so happy to have the opportunity to work with the owner of this Bertram. Since we ship most boat windows, we don't always have the chance to meet our customers. So it was a treat to meet with the owner when he drove up from Florida to meet with us about the windows. He was familiar with the area as he and his family would always dock in Morehead City when cruising between New York and Florida via the Intracoastal Waterway when his kids were growing up. He was eager to have lunch at his favorite local restaurant where he and his family would always dine…the Sanitary Restaurant, a popular seafood restaurant that has a long history in the area, located on the Morehead City waterfront.
Thanks Mr. O.!