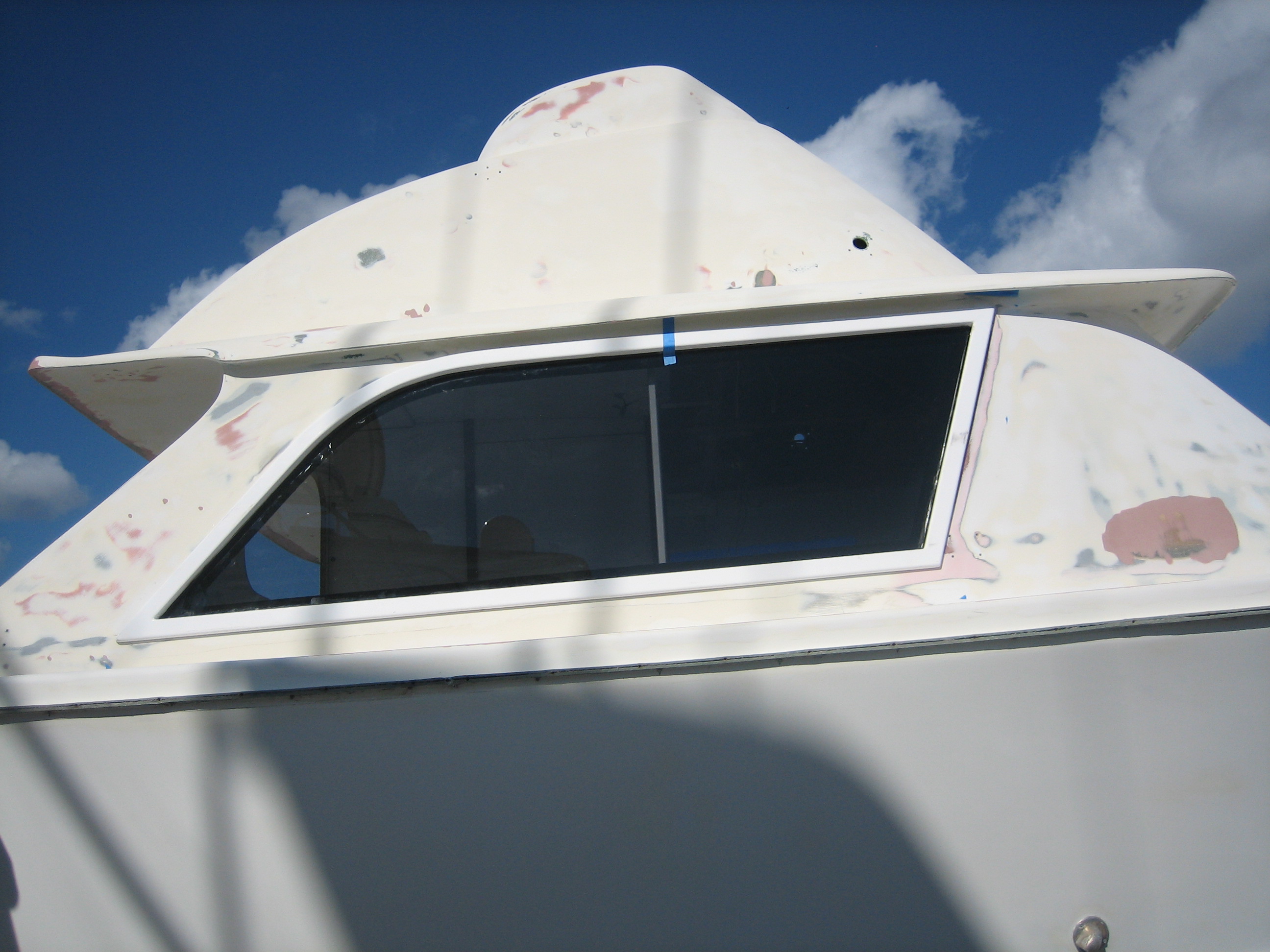 Bertram 31′ Flybridge Cruiser Boat Window Frame
We specialize in taking the work out of windows.  Our boat window frames are fiberglass. There's no metal or mechanical fasteners therefore no corrosion that can lead to leaky boat windows and interior boat damage. Less work, more play!
The boat window frame installation procedure is very simple.  There is no highly skilled technique involved and no special tools necessary beyond some basic tools.
Bertram 31′ Window Frames – Bulkhead Windows
These fiberglass replacement boat window frames are for the restoration project on a 31′ Bertram.  You'll notice in the pictures of the bulkhead boat windows that the caulking is not complete around the glass.  The glass has already been permanently sealed in place, however it is best to caulk around the edges of the glass to prevent water intrusion that may interfere with the laminated safety glass.
In this case the boat window frames are already painted to match the Bertram 31′. But the boat owner has plans to paint his boat after the boat window frames are installed. Just to simplify the paint process, the final caulk will be placed after the paint job is complete.
Bertram 31′ Window Frames – Side Windows
Here are some pictures of the side window to fit the 31′ Bertram. This particular project will have fixed glass.  The glass being used in this project is laminated safety glass. Tempered glass is an option, however, it is costly and not necessary for this application.
Click on the links below for more pictures: